Everlyne Mwende is a passionate youth based in Kibwezi, Kenya. After participating in an incubation program facilitated by ENABLE-TAAT in Kenya, Everlyne started her business with 50 birds in 2020. She sold the 50 birds at Ksh 500 ($5) per piece translating to a total of Ksh 25,000 ($250). After the sales, she restocked 100 birds for rebreeding. She later expanded her business to include the sale of eggs.
Beyond producing chicken, Everlyne discovered a new passion and committed herself towards mentoring other poultry farmers within Kibwezi. Since January 2021, she has been actively involved with Bidii Self Help Group, Kibwezi, a youth group that requests for training specifically on poultry and goat farming. She has mentored more than five other youth in poultry farming and her business model has proven to be very efficient.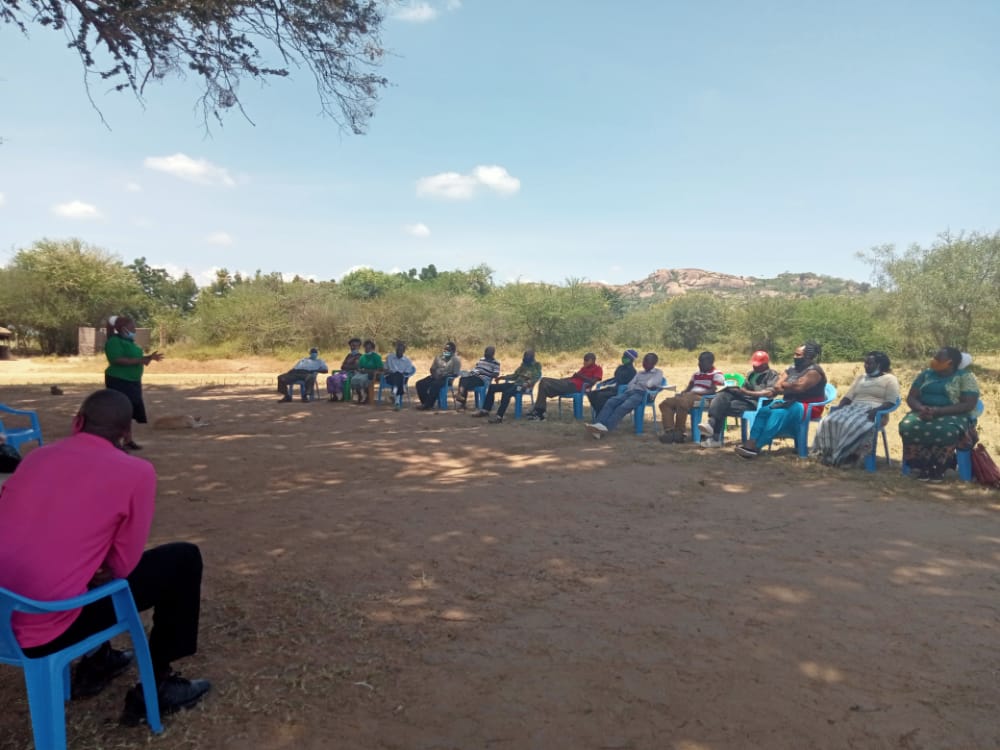 Everlyne Mwende sensitizing members of the Bidii Self Help Group Kibwezi Kenya
Everlyne's resourcefulness is in line with ENABLE-TAAT's "Train the trainers" initiative, where beneficiary youths are trained to become trainers in their local communities, thus creating a network of young people who have the skills and careers that contribute to African agricultural transformation. More of such stories are budding, as the compact continues to track the record of previously trained youth.
During a "Train the trainers" seminar in March, beneficiaries from Nigeria, Kenya, Uganda, Tanzania, Zambia and Democratic Republic of Congo (DRC) were motivated to transfer the knowledge they have received from ENABLE-TAAT in their communities.
Everlyne is determined to continue sharing her production and business knowledge with other youth in her community and in the Bidii Self Help group. She will be selling more chicks to farmers hence adding to her revenue streams.