The Youth Employment in Agribusiness and Sustainable Agriculture (YEASA) Project has awarded grants to the youth they trained in Nigeria and the Republic of Benin for the first year of the project, as part of its mandate.
The Project, which was launched in July 2019, is set to empower a thousand youths residents in rural areas of the Republic of Benin (Lokossa and Cotonou) and Nigeria (Oyo and Ekiti). The target beneficiaries will have the opportunity to choose from a range of agricultural commodities ranging from; Moringa, soybean/cowpea, maize, plantain, mango, cassava, rice, Catfish, and Agric-machinery fabrications.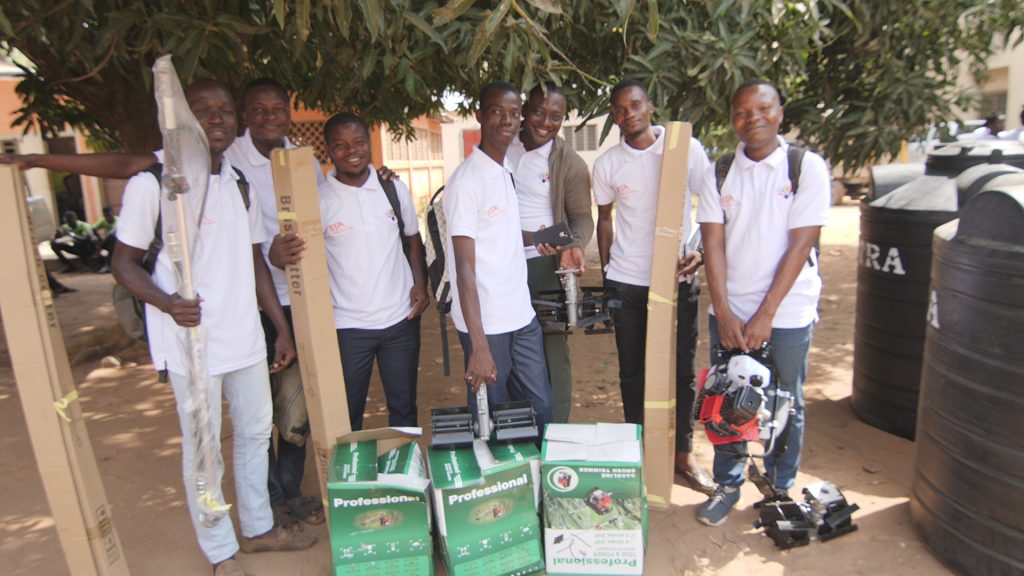 In Nigeria for Year 1, 48 youths (34 male and 14 female) were trained by the IITA Youth Agripreneurs on soft, business and technical skills in cassava, maize, plantain, soybean, and cowpea value chains. Of the 48 youths that were trained, 40 qualified trainees were awarded grants at an event held at IITA. The trainees were graded based on an assessment test and their business plans. At the event, the beneficiaries were awarded starter packs in cash and equipment to begin their individual businesses.
In the republic of Benin for Year 1, 9 youths were trained under the cassava Value chain. The training entailed production, value addition as well as soft skills such as marketing, emotional intelligence and customer relations. After the training, 7 qualified trainees that were selected based on their participation in the assessment tests and business plans were awarded grants in the form of cash and equipment.
The YEASA project is a three years project funded by the International Fund for Agricultural Development (IFAD) and it is to be managed by three institutions; Afe Babalola University (ABUAD) being the grant recipient, and the International Institute of Tropical Agriculture (IITA) and Africa Rice as Sub-recipients. It aims to build technical, entrepreneurial and soft skills of young adults (18-35), as a means of improving their productive capacity and increasing their benefits from existing Agri-food systems.