It started from an idea, now it is operational. I-Youth has established an Agribusiness Park in Kaduna state to provide trained beneficiaries with a common space and facility to operate their agric enterprises. The poultry Agribusiness Park housed within the facility of Miringa Farms in Zaria has two units of 1500-capacity layers pens, a unit of 1500 broiler pen, and six concrete fishponds of 500-capacity.
This initiative will run across the project locations (Kano, Kaduna, and Lagos state) and it will allow qualified trained beneficiaries to operate for some time at the park in clusters and start their independent business outside the park with proceeds they have saved from operating the enterprises at the park.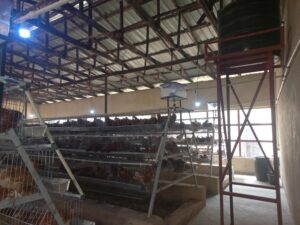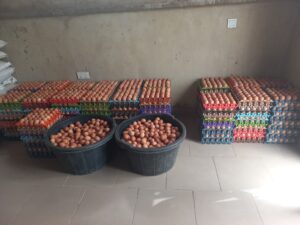 The agribusiness park is part of the I-Youth project's plan to transition vocational training centers to Agricultural parks to serve as an incubation center as well as an agribusiness hub. These centers are designed to operate with an aim of incubating young business startups by providing them with linkages to the market, and access to technical mentorship while also reducing the cost of operations.
Watch this space for more information on the agribusiness park as they become operational at the project locations.