The IFAD Agrihub Nigeria (IAN) project held its first annual job fair in December 2022. The job fair was organized to help bring the demand and supply of labor in the agricultural business space. Preparation for the job fair started 2 months before the event, and employers in the agricultural sector were contacted, those interested sent in job positions and their descriptions, available in their companies. Several meetings were held with the project partners in the southwest, potential employers, and the project beneficiaries.
A registration portal was created for interested employers, project beneficiaries and youths not affiliated with the project to apply for the event. The participants for the event were selected based on the project criteria and location, while the IAN trainees were given the opportunity to register and send in their CVs before the day of the event. A day training on CV writing, CV optimization, and good interview tips were conducted on the 13th of December, 2022, with 37 beneficiaries in attendance.
The job fair was held on the 14th December, 2022, at Lagos airport hotel, Ikeja, Lagos. The event was divided into two parts: a workshop and a networking/interview session. The workshop session had remarks and speeches (IFAD, GIZ, IITA, OYSADA), testimonials from project beneficiaries, and two-panel discussions: Essential skills to build for career opportunities in the agricultural sector and Redefining green jobs for a sustainable economy. The panel discussion featured professionals in this field and there was an interactive session through questions and answers.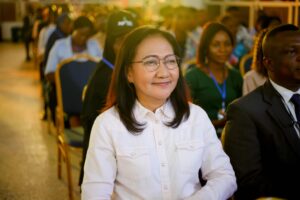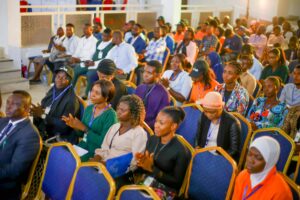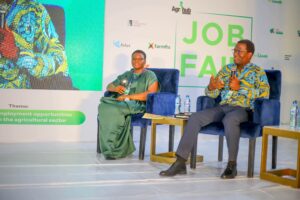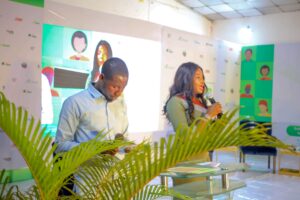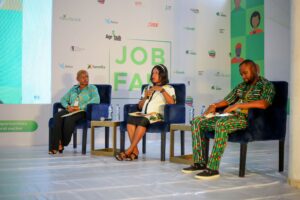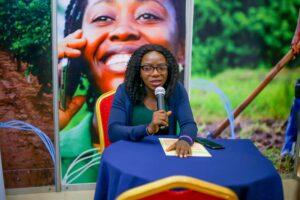 For the interview session, participants were interviewed at the event venue by the companies present. Most of the interviews conducted were first-level engagements and a later date was communicated with the job seekers to finalize the interview process.
A total of 200 people were in attendance physically, which includes the invited guests and the 20 companies/employers who were present. Monitoring and evaluation will be conducted for both the employer and job seekers by January, to get post-event feedback and to know the number of jobs gotten from the program.
While the program was held physically, it was also streamed virtually for people who couldn't make it to the event due to the distance of their location. https://www.youtube.com/watch?v=NQHDMvs8xy4